Sustainability with Green Actions
Sustainability has been the core value of CRUSH Collection. Since founding of the company in 2009, we have been taking green actions for increased sustainability. We are optimistically confident that we can live in harmony with nature through responsible design, production, and packaging.
Designed for Long-Term Use
Sustainability starts with the design of each of our products. Our design style is fresh and fashionable but doesn't look outdated within a few months. 
The practicality is a high priority because we want to create garments that you'll wear in your daily life. Our principle guideline is elegant empowerment that never goes out of fashion.
Our designs are both classic and stylish. They look up-to-date and elegant for years. When you purchase new CRUSH Collection garments, you will always find designs that perfectly match your existing CRUSH Collection clothes.
Our products are designed to bring you joy and be worn for several years.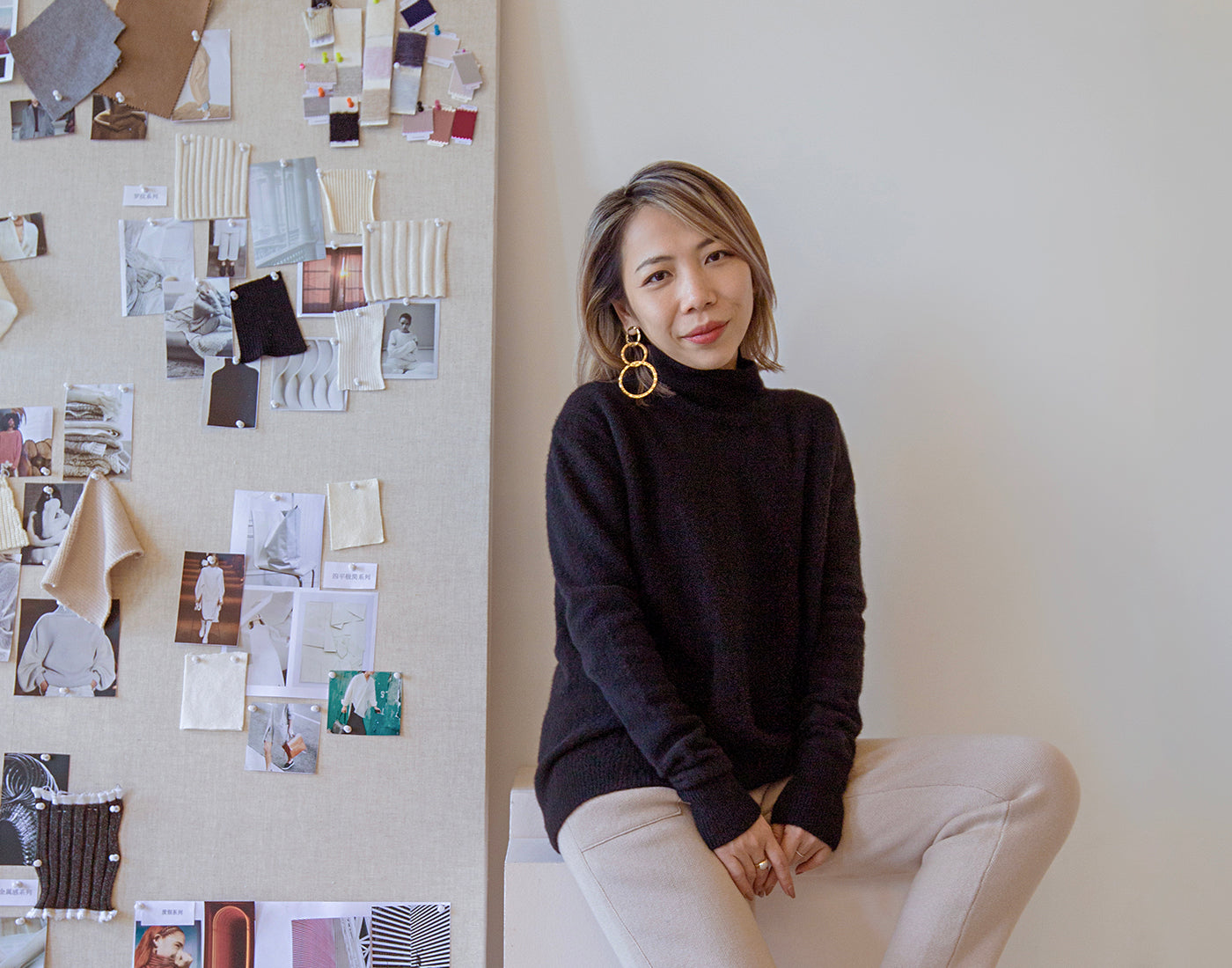 Founder & CEO of Crush Collection
"Cherish your cashmere garment, as it is precious."
-Vivian Chang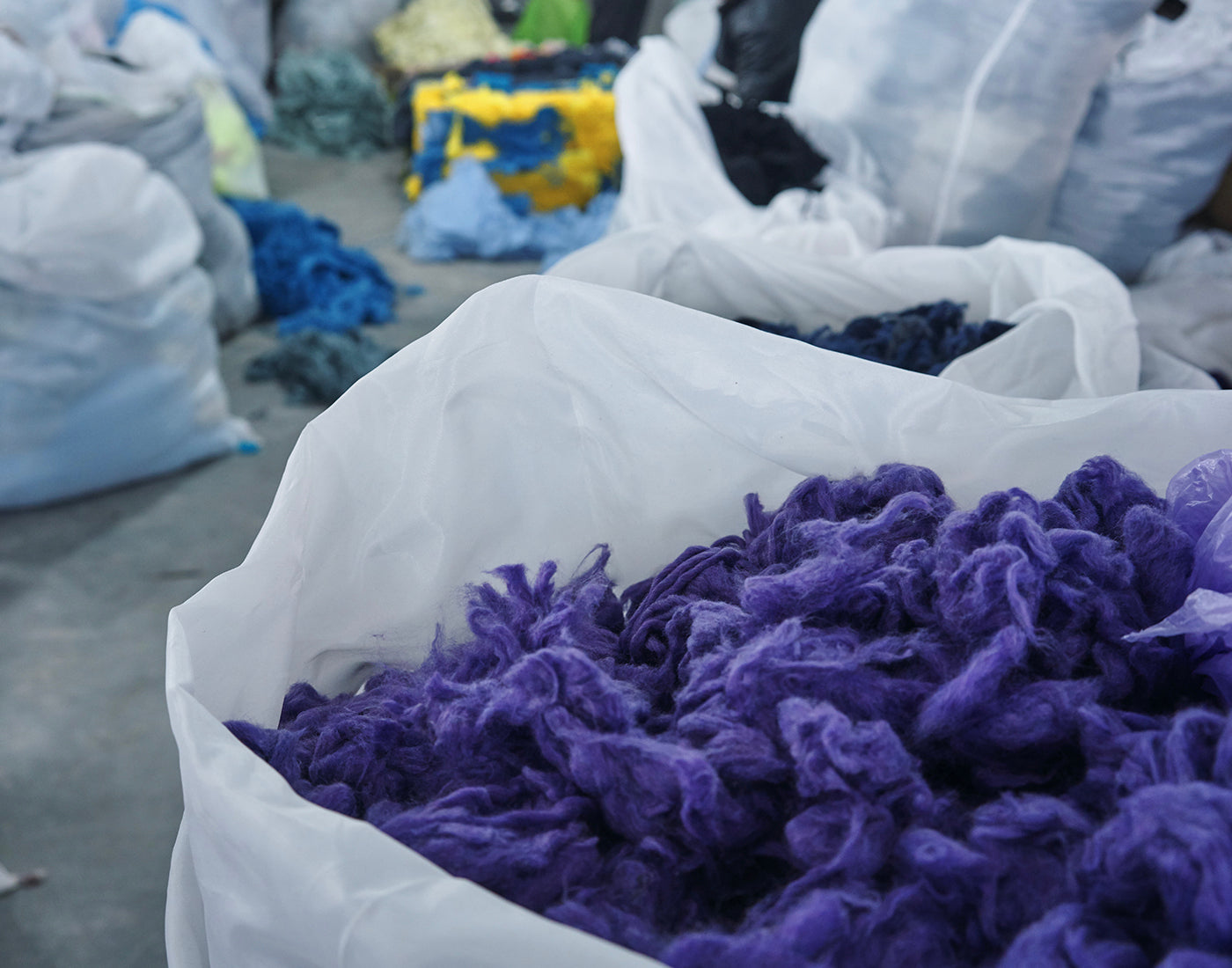 Our Production is Anti-Waste   
Waste in fashion is a concern, and for good reason. The advent of fast-fashion has led to overproduction and a voracious culture of aggressive discounts. Shortening the time between trends and encouraging customers to buy inexpensive clothes are characteristic to fast-fashion companies. Waste in fashion is largely because fashion companies overproduce. Every season up to 30% of the clothes produced are never sold.
Every year, 12.7 million tons of textiles enter American landfills. In 2015 in the UK, 300,000 tons of clothes went in, about ten pounds per person. This includes unused textiles and unsold clothes.Burning dumped clothes leads to carbon emissions. On the other hand, during the decomposition process, textiles generate greenhouse methane gas. Furthermore, leach, toxic chemicals and dyes are released into the groundwater and soil.Recycling won't solve the problem of clothing waste, if the fashion industry mass produces garments that nearly immediately go into the landfill.
 Giving old clothes to charity is a generous act. Sadly, many of the clothes made today are of such poor quality that they cannot be sold again.
We are conscious about creating less waste
When you purchase CRUSH Collection garments, you buy excellent quality that lasts long. 
 We use only high-quality materials. Furthermore, our vendors are carefully selected so that we can fulfill our sustainability goals. Our chemical policy is strict, especially in the dyeing process. CRUSH Collection products never contain harmful chemicals or substances. While we love colors, we only use dyes that are not harmful for nature or our customers wearing our garments. 
 To fight back overproduction in the fashion industry, we produce our garments according to orders from our retailers. Without overproduction, there is no need to stimulate consumption with vigorous discounts.
 You can expect our garments to last for years. By taking care of your CRUSH Collection clothes, they'll last even longer. This amplifies the sustainability of each garment.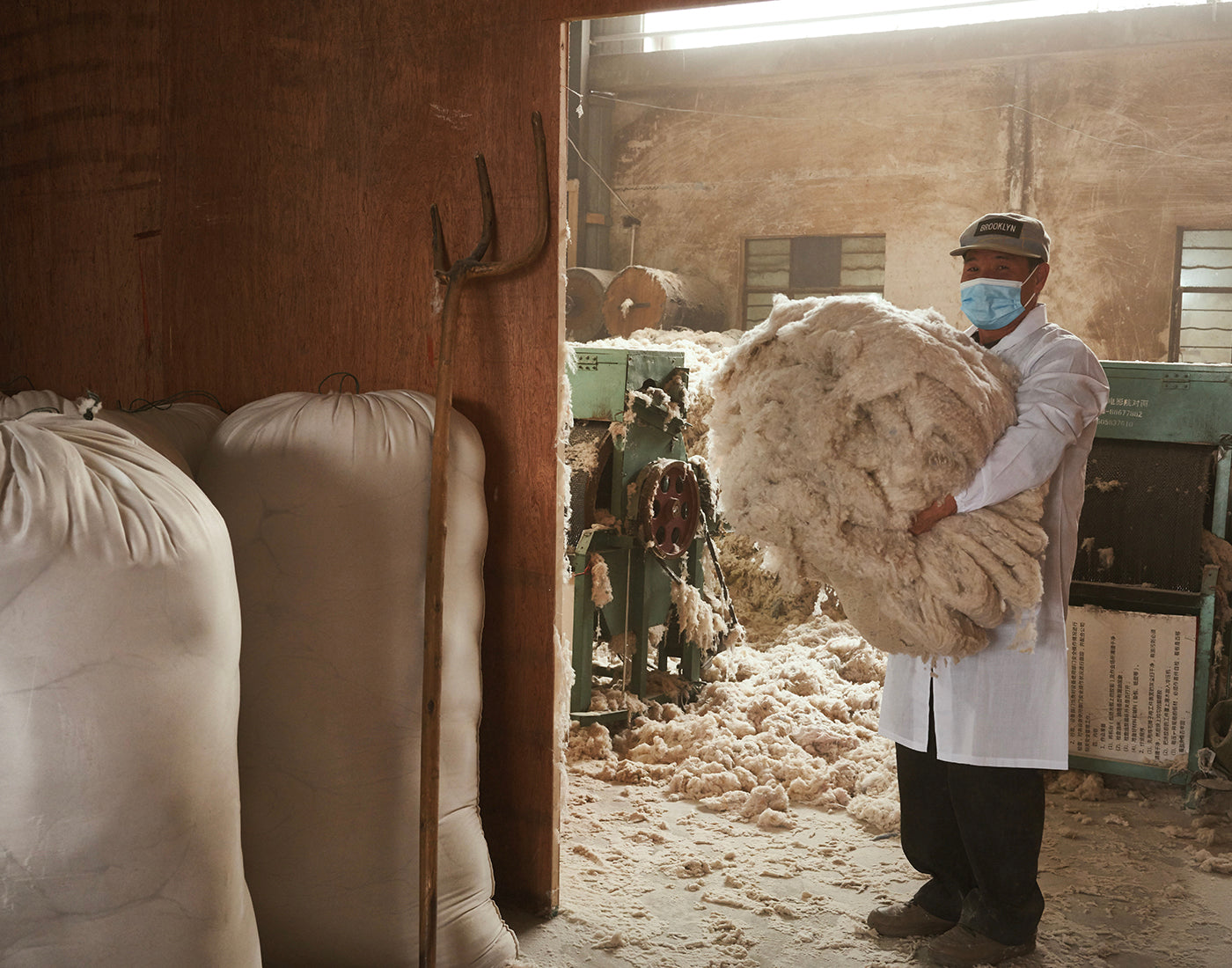 CRUSH Collection
RECYCLED CASHMERE
When it comes to sustainable material, recycled fibers are the undisputed gold standard. Cashmere garments can be recycled when the clothing has reached the end of its life. The Recycled Cashmere Project is Founder Vivian Chang's personal initiative.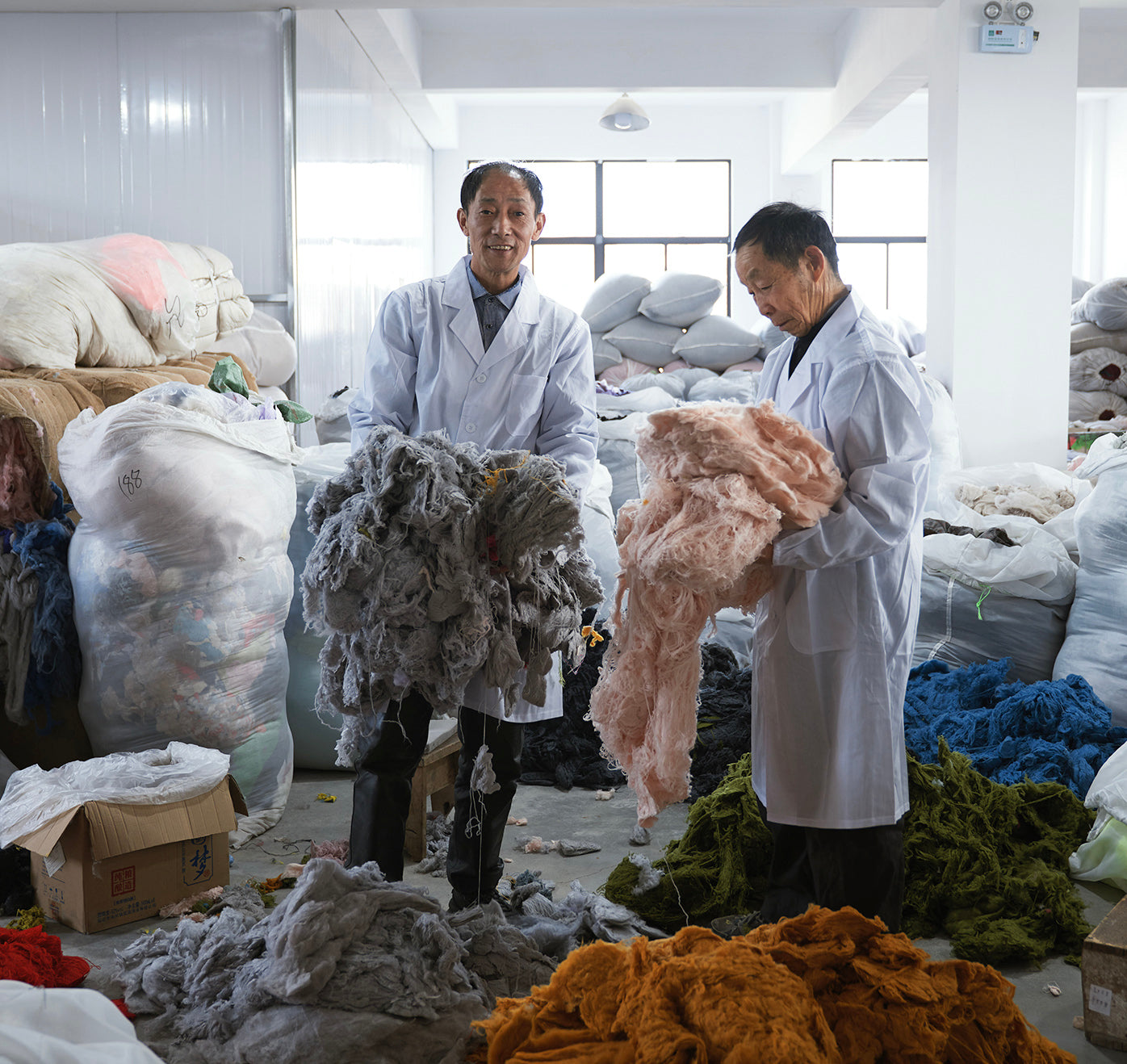 "We started our Recycled Cashmere Project in 2018. Instead of purchasing prepared fibers on the market, we developed our own recycling techniques. 
I began to do research on recycling cashmere because our customers were asking us what to do with their really old cashmere sweaters. These were cardigans that they no longer wanted to keep, got some holes in them, or were not suitable to resell - but were still precious because the material was cashmere. Additionally, in our warehouse, we had accumulated some defective products. These were products that had not passed our tight quality checks and had not been sent to retailers.
So, I figured out how to break down these defective products so that cashmere could be used to make something new. The recycled sweaters came from our community of customers. This is how we knew that the cashmere is of high quality and fulfills our sustainability standards. 
The Recycled Cashmere Project is dear to my heart because I never like to waste. I believe no one likes to waste. It feels good to recycle and reuse. With this project, we make it easier for our customers to recycle cashmere and not waste precious natural fibers.  
We have received many Thank You -notes from our customers for recycling their old cashmere sweaters. They feel relieved that their old garments didn't end up in a trash bin."
-Vivian Chang, Founder & CEO of CRUSH Collection
It took us nearly two years to develop our recycling process for cashmere. Recycling cashmere requires skills and knowledge on how to handle this precious natural fiber. Therefore, for production of recycled cashmere, we collaborate with skilled artisans.
Production of Recycled Cashmere
CRUSH Collection's recycled cashmere yarn is produced by artisans who possess a great understanding of cashmere fiber. The artisans use our own cashmere recycling process to produce supremely soft, light, and warm cashmere that is characteristic of the CRUSH Collection.
CRUSH Collection cashmere recycling process
Step 1. Preparing the cashmere garments
Artisans remove buttons and labels from the cashmere garments and sort them according to their finesse and color. Because the material is color-sorted, we can produce recycled cashmere without dying it.
Step 2. Washing and drying 
After the cashmere garments are cut into pieces, the material is washed. Gentle washing removes any impurities such as dirt or grease. Once clean, the cashmere fiber mass is dried.
Step 3. Detangling and combing
Cashmere fiber mass is detangled and separated with a carding machine. Combing aligns the fibers into thin sheets known as rovings. It's critical that the rovings have a consistent thickness so that cashmere can be spun into yarn.
Step 4. Traditional yarn spinning
After the processing in the carding machine, cashmere is treated by hand from this point on. Instead of spinning machines, the cashmere fibers are spun by hand to produce yarn.
Step 5. The setting of the cashmere yarn 
The newly spun cashmere yarn has the tendency to unwind due to the structure of cashmere fiber. Therefore, the balls of cashmere yarns are heated in a steaming system. This sets the spun and plied yarn. The product is supremely soft, light, and warm cashmere yarn, ready to be knitted into a new cashmere garment.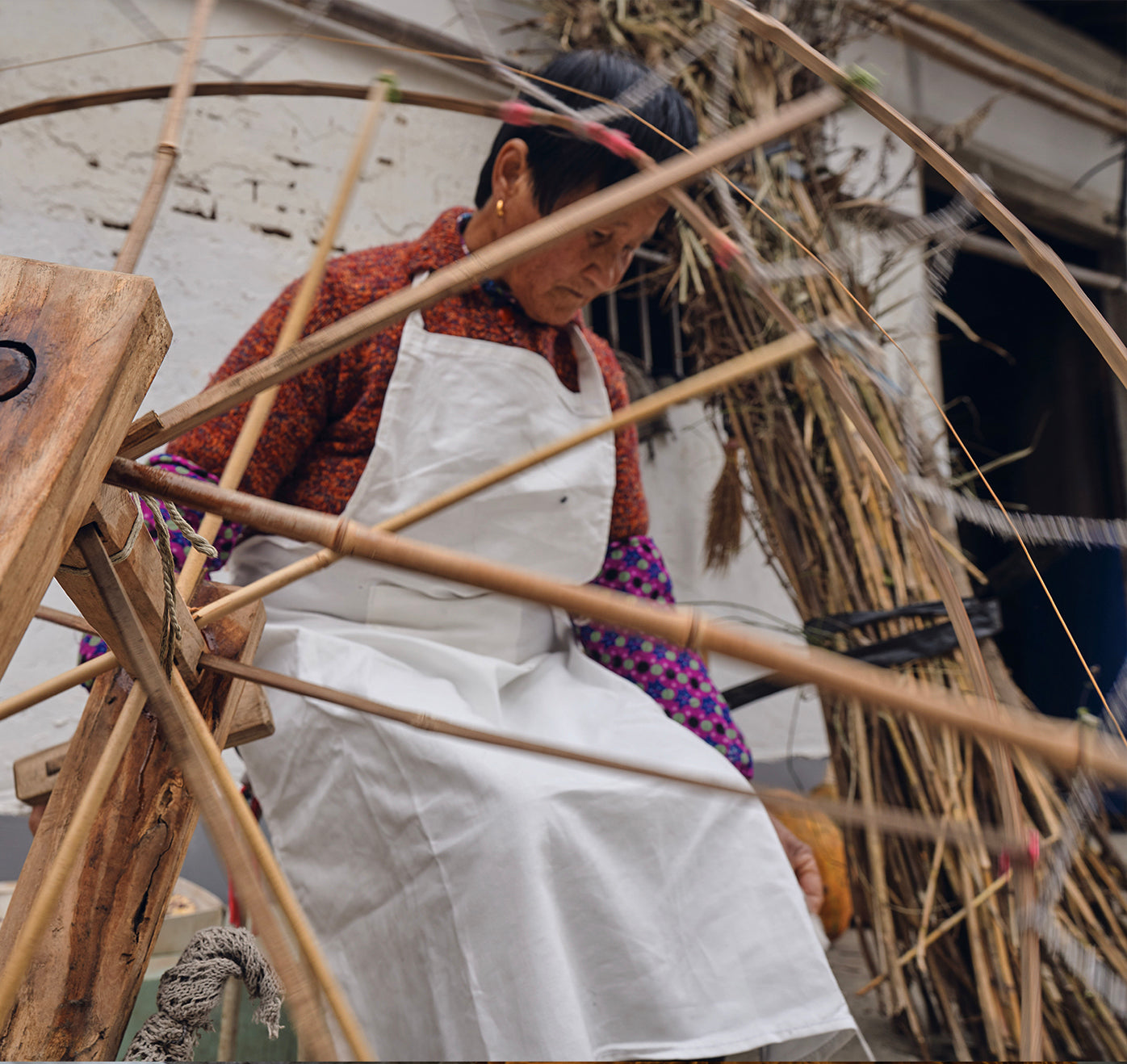 For the production of our recycled cashmere we collaborate with a women artisan collective based in Chongming and Shanghai, China.  
CRUSH Collection recycled cashmere yarn is spinned respecting the centuries old artisan traditions. Instead of industrial machines, yarn is spinned using traditional bamboo spinning wheels. 
With this initiative, CRUSH Collections helps maintain and protect invaluable artisan heritage. It also provides meaningful, paid work for artisans that might otherwise have difficulty to find suitable work in the highly industrialized fabric industry.
Women in this collective are artisans with decades of experience. Most of them master traditional hand-spun and hand-knitting techniques that can be dated back to the 13th century. 
Their contribution is invaluable in recycling cashmere garments that have come to the end of their life. 
On the other hand, the collaboration with CRUSH Collection offers paid employment to these women artisans in safe working conditions. This work provides them more financial security and independence regardless of their age or social status.
The end product of application of our cashmere recycling process in the hands of these skillful artisan women is premium quality recycled cashmere fiber. 
Our recycled cashmere is the softest recycled cashmere you could imagine. Garments made with it are heavenly to wear, the fabric is warm and feels light and soft. 
We are excited to continue the production of recycled cashmere and increase the usage of it in our future designs.
Sustainable Materials We Currently Use
< We love natural fibers! They are great for comfort, absorbent, and durability. Indeed, our affection to natural fibers set off our sustainability journey. Today, the majority of materials we use are made with OEKO-TEX® or/and RWS certified yarns. Synthetic Materials We Use:Synthetic materials enhance the physical properties and resistance of fabrics. We use synthetic materials that are produced in the most energy-efficient and environmentally friendly way.
Cashmere

Cashmere is one of the finest and most luxurious animal fibers used in the textile industry. It's soft and light-weighted, and warm and long lasting. Cashmere provides excellent insulation whilst being highly breathable.
Wool

Warm and comfortable wool is also one of CRUSH Collection's main yarns. We carefully select certified Australian Superfine Merino fibers from our trusted and responsible suppliers.
Silk

Silk is a natural protein fiber. It is the strongest natural textile in the world. Despite its strength, the silk fiber remains incredibly soft and is known for its glowing sheen and sophistication. Garments made with silk are best when worn in direct contact with the skin.
Organic Cotton

The certified, organic cotton we use is grown in a sustainable way. It has the least possible impact on the environment. Our garments crafted with organic cotton can be washed in low temperatures or be hand washed. 
Linen

Linen is made from flax fibers. It's stronger and more breathable than cotton. CRUSH Collection's linen garments feel soft and let the evaporating moisture through. This keeps the skin dry and keeps the body temperature constant.
Tencel®

Lyocell (Tencel®) is a biodegradable fabric made from wood pulp. The energy-efficient production process has a low environmental impact. Tencel® fabric has a high tenacity profile, efficient moisture management, and gentleness to the skin.
Care and Maintenance Is Also Eco-Friendly
In addition to choosing eco-friendly material, we want to support you in taking green action. Almost all our designs made with above mentioned materials can be washed clean in cold water cycle or by hand. This is eco-friendly because it saves water and energy.
Supply Chain Sustainability
We have a longstanding commitment to environmental and social responsibility. Increasing the supply chain's transparency and traceability of the environmental and social factors is part of our sustainability efforts.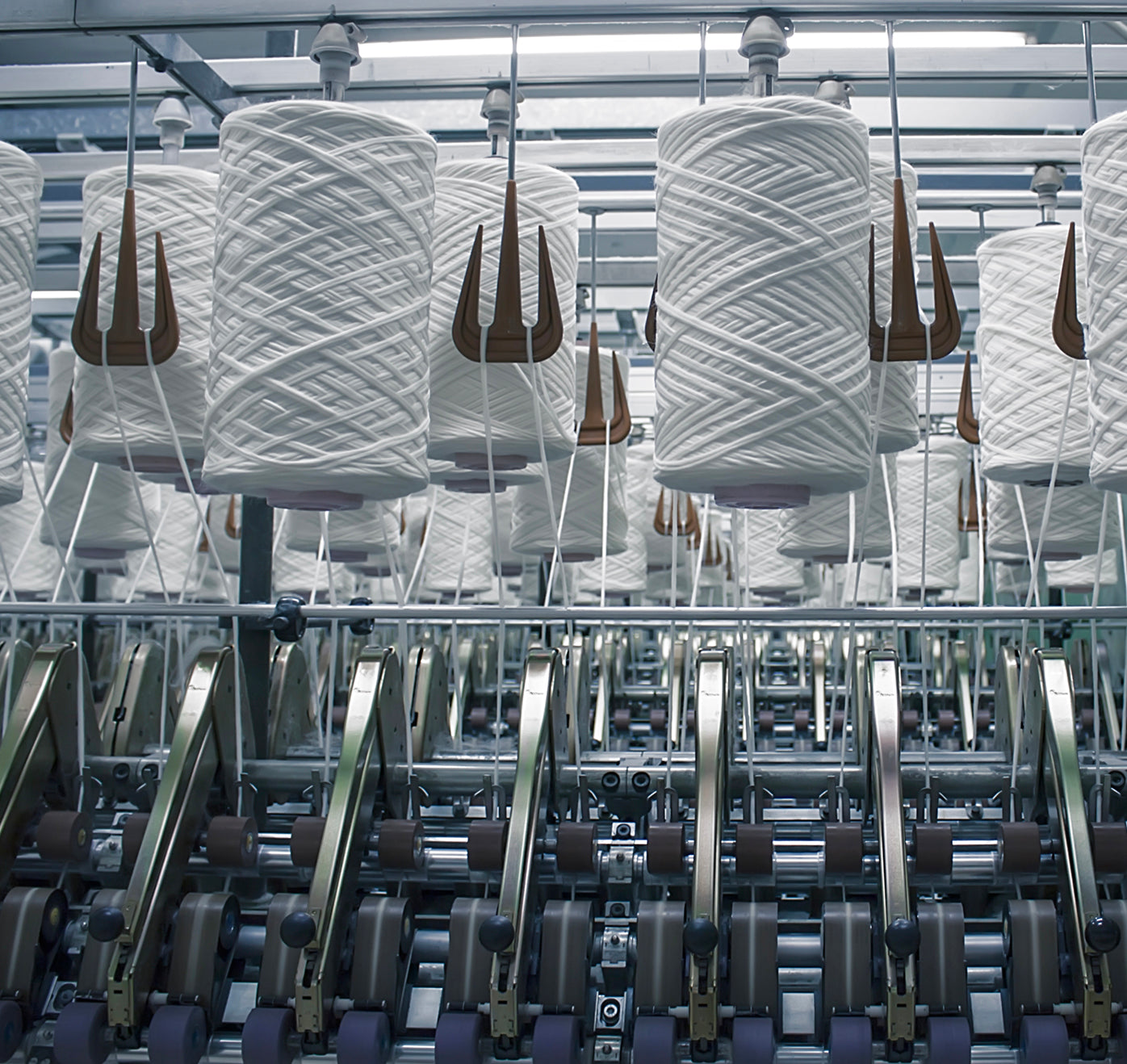 Choosing Suppliers Who Share Sustainable Values with Us
Because circular design is our principle guidelines, we use safe, recycled, renewable inputs as much as possible. We source fibers from suppliers who are trustworthy, meet international environmental standards, and have obtained related certifications. This far, we have been collaborating with 30 suppliers from China, Italy and Japan. 
Ethical Production
All our supplies are clear about our commitment to high ethical standards and minimal negative impact on the environment. We prioritize responsible procurement and production. We use sustainable materials as much as possible, and buy yarns from certified suppliers. 
The majority of wool and cashmere yarns we use are certified by OEKO and RWS. These certifications promote high standards of animal welfare. 
We consciously continue developing a trustworthy network of supply chain partners. Suppliers who share similar sustainability values and quality standards as we, have a key role in realizing these values.
CERTIFICATIONS
Sustainability certifications of our processes and materials.









Eco-Friendly and Environmentally Responsible Manufacturers 
We have established good relationships with high-quality modern garments manufacturers in China. All of these manufactures have been involved in consolidating to be more eco-friendly and environmentally responsible. 
We Are Carbon Footprint Conscious
We care about where and how we produce: we choose the manufacturers as close as possible to our suppliers. This reduces carbon emissions due to logistics. We treasure materials that can be recycled when its life cycle has come to an end.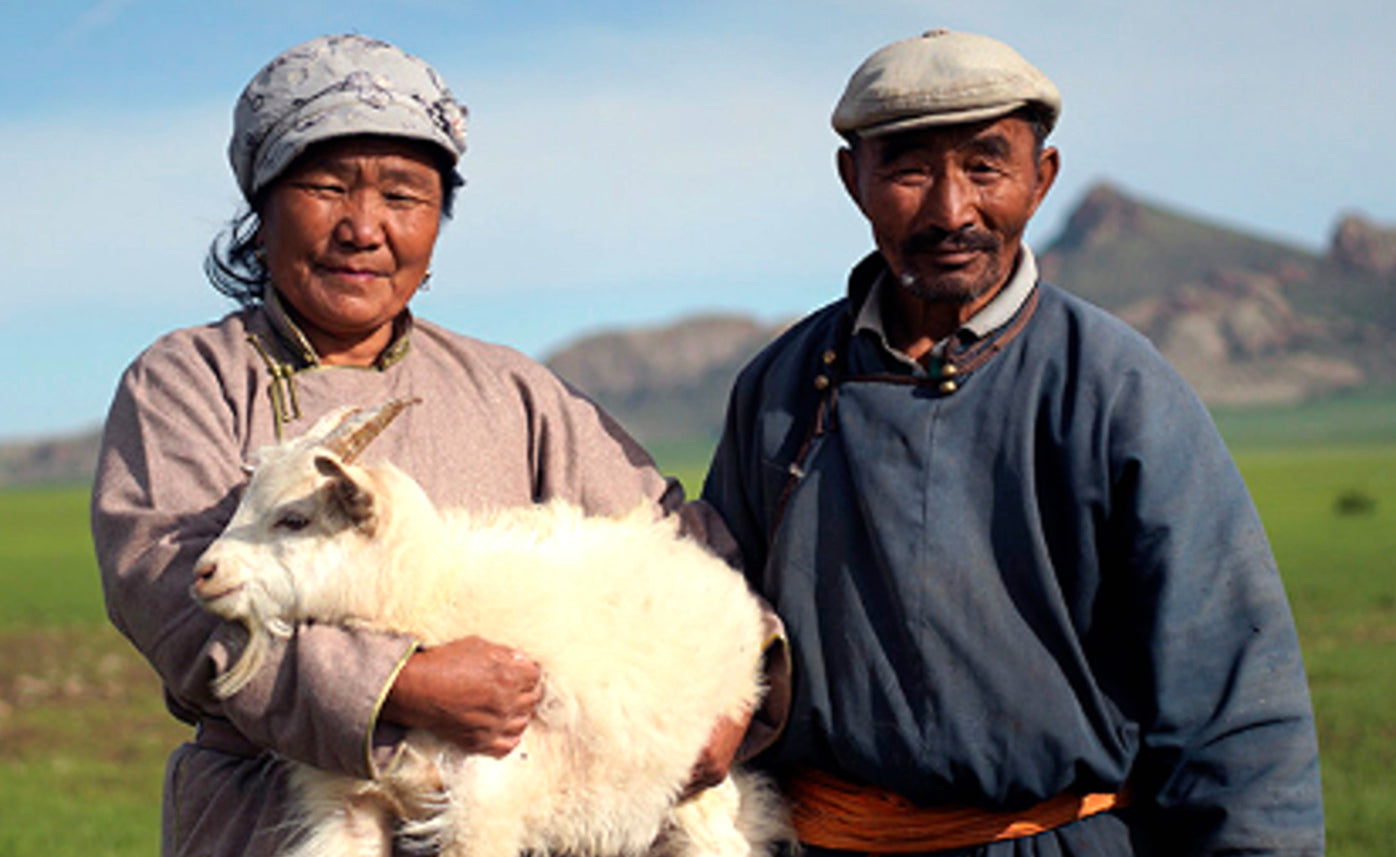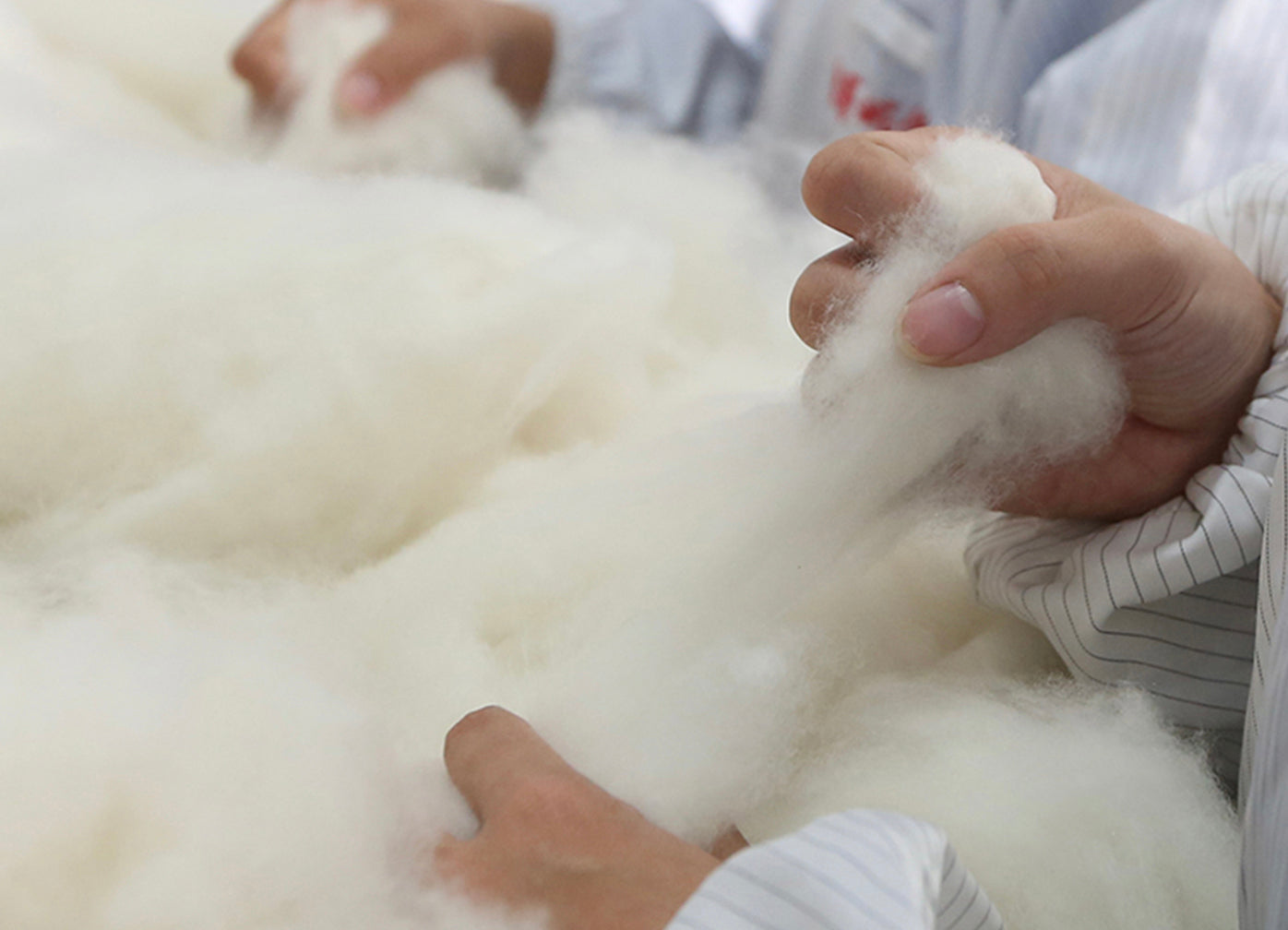 Environmentally Responsible Chemical Management
We want our garments to be made in an environmentally responsible manner. Our chemical policy is strict, especially in the dyeing process. We make sure that our products never contain harmful chemicals or substances. To ensure this, most of our yarns are OEKO-TEX® certified. This certificate ensures that the article is free of harmful substances.
We Use Materials Certificated by Trusted Organizations  
Using certified materials secures environmental standards and social fairness in our production. We keep up to date with new standards and carefully select the best materials for each of our products. Many of our manufacturers have obtained international certifications, such as The Global Organic Textile Standard (GOTS). All the sustainable materials from our suppliers are certified. 
We Respect Our People
At CRUSH Collection, any form of discrimination and harassment is prohibited. We pay constant attention to creating and maintaining a safe, healthy and adequate working environment, in which all of our employees are not only protected but want to work in.  
We provide equal working opportunities to each employee staff members regardless of their gender, race, religion, political, personal and social opinions. There is no 'gender gap' in our salaries - women get paid the same as men. Through our Recycled Cashmere Project we created paid work opportunities that respect skilled artisans - regardless of their age. In this regard, the CRUSH Collection applies criteria based on merit and skills, without discrimination, at every stage of the professional relationship with its employees.
CRUSH Collection reconciles, as far as possible, the company's requirements with the personal and family needs of its employees. We are actively cultivating listening and establishing a dialogue as the means of healthy relations within the company.  The employees are encouraged to speak up, be proactive and try new things. Mistakes shouldn't be something to be afraid of because with good communication they can be turned into valuable learnings. 
We believe that creativity and professional skills have a key role in enabling our employees to express their individual potential to the full. To support everyone's growth and contribution to the CRUSH Collection' vision, we provide ongoing training to our employees within the scope of the work responsibilities. We provide guidance for proper use of company's assets to make sure everyone can have a productive and safe work environment.
We at CRUSH Collection are committed to ensuring a healthy and safe workplace where the physical and mental wellbeing of each employee is protected. We comply with the highest levels of protection and accident prevention, as well as through constant improvements of health and safety conditions.